The Type of Truck Accident Can Affect How You Collect
Truck accidents are often devastating and can have catastrophic, if not fatal, consequences. Understanding the nature of the accident can be difficult after the fact as there are a variety of types of truck accidents, including jackknifing and rollovers. Our accident attorneys understand that an effective strategy for collecting compensation depends on identifying the type of truck accidents and tailoring the demand for reimbursement to the accident type. At Wenholz | Dow, P.C., Trial Lawyers in Austin, TX, you can depend on our team to give your case the attention it deserves. If you or a loved one was in a truck accident, contact our firm online or call (512) 478-2211 today.
Tailored Legal Solutions
When an accident occurs, the first step towards recovering compensation is identifying the party responsible for the incident. The responsible party can then be held liable for the injuries that occurred, allowing you to collect the compensation you deserve. In many cases, identifying the type of accident can also shed light on liability.
Our team has spent decades representing Texans in a range of motor vehicle accident cases.
For instance, if alcohol is involved in a truck accident, there may also be a criminal case associated with the accident which can provide evidence for your civil claim. In contrast, the best approach in a rollover case may be to examine the truck for equipment failure or review driver logs to make sure trucking regulations were followed.
Our team has spent decades representing Texans in a range of motor vehicle accident cases. He can investigate the type of truck accident you suffered and determine the optimal course of action for recovering compensation.
Types of Truck Accidents
There are a variety of common truck accidents, all with their own distinct causes and consequences. We will look at all aspects of your case to identify the type of accident.
Jackknifing
When a truck is unable to stop and the trailer slides forward at a 90-degree angle to the cab, the truck is said to have jackknifed. Any car or object in the way of the trailer will likely be damaged or destroyed. Defective brakes are a common cause of jackknifing, requiring an investigation into the mechanical condition of the truck and braking system.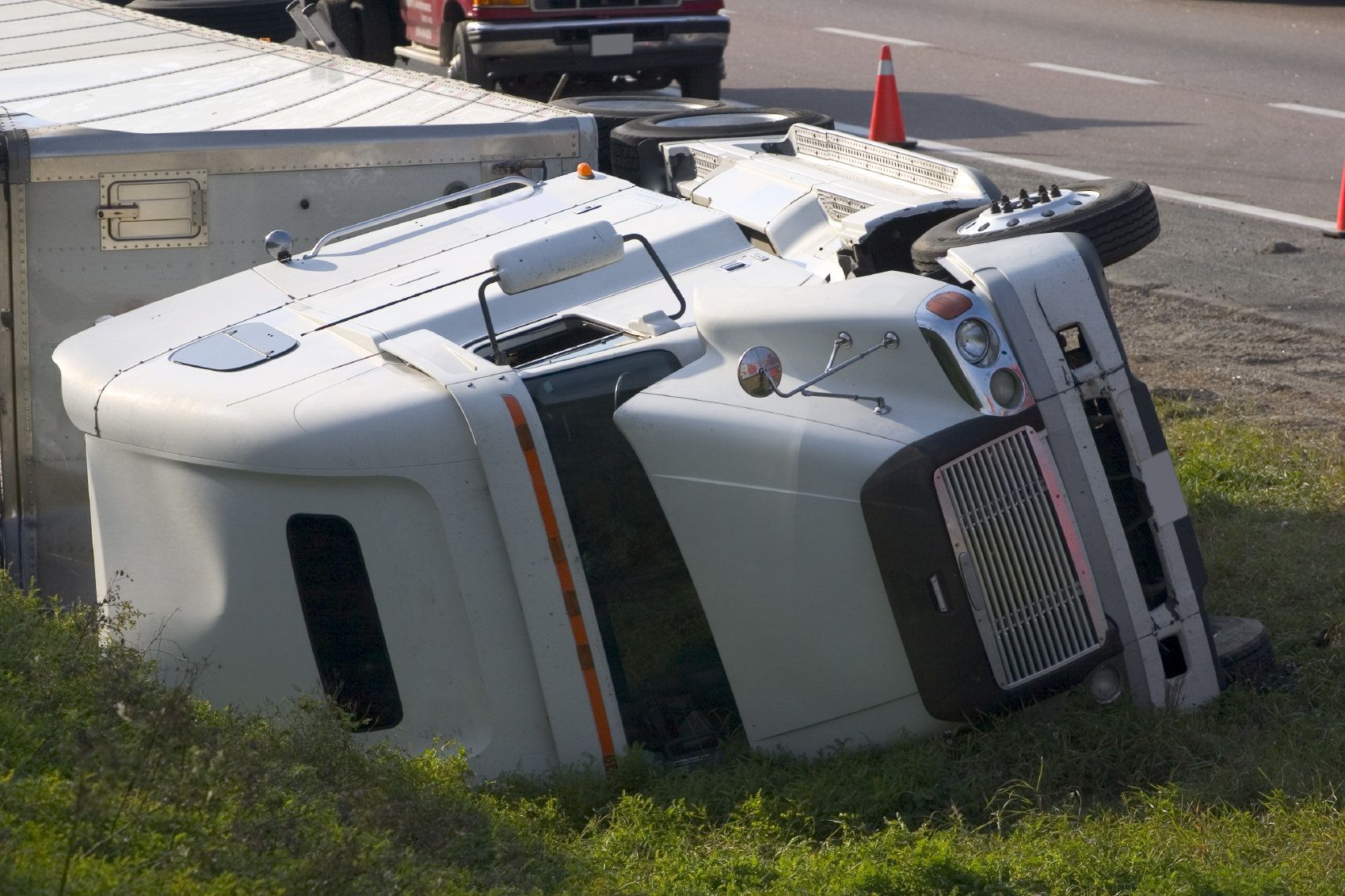 Rollover Accidents
Semi-trucks are prone to rollover accidents when conditions are just right, such as in high winds or on slick surfaces. Careful analysis of a rollover is needed to determine whether the driver could have prevented the rollover. In cases where driver negligence is the cause of the accident, the victim can hold the driver financially liable for any injuries suffered.
Overloaded Trucks
Trucking regulations are designed to keep truckers and other motorists safe on the road together. One of the most important regulations revolves around the weight capacity of a truck. When a truck is overloaded, it becomes difficult to stop safely and can lead to a rollover or other trucking accident.
Traffic Violations
Truck drivers are required to abide by the rules of the road, just like any other vehicle on the road. Speeding, reckless driving, or ignoring traffic signals can contribute to or cause an accident, resulting in catastrophic injuries. When a citation is given to a truck driver, that citation can become a key piece of evidence in establishing liability and demanding just compensation.
Drunk Driving
Operating a semi-truck and other large commercial vehicles requires specialized training, and that training becomes impaired when a driver drinks and drives. Alcohol impairs a driver's ability to react as needed and when heavy trucks are involved, the likelihood of a devastating accident increases. The danger is so great that truck drivers are subject to a lower BAC than drivers of passenger vehicles. In this type of truck accident, it is helpful to study the criminal DUI case when making a claim for reimbursement.
Equipment Failure
Trucking companies are required to maintain their equipment in working order. When equipment fails, it may be due to a lack of proper maintenance. However, manufacturing defects can also lead to failure. We have connections with experts in accident reconstruction who can investigate the cause of equipment failures. The source of the issue can identify who is truly to blame for your accident. Fault may lie with the trucking company, the parts manufacturer, or another entity along the distribution line.